VIKING Shipowner Agreement
In the world of global maritime, safety is first. But to stay competitive in ever more challenging markets, we know that successful operators must continuously maximise efficiencies and reduce cost without compromising performance - even when it comes to safety.
With a Shipowner Agreement, you can trust VIKING to streamline and simplify all aspects of onboard safety and compliance.
We replace complexity with flexibility and reduce administration and operational risk - freeing up resources to boost your core business.
YOUR SAFETY IS SAFE WITH US
Depending on several factors, such as sailing patterns, flag state, fleet size, composition and more, shipowners' safety related needs and preferences tend to vary extensively.
For this reason, we offer several customizable options to ensure that you always have safe and compliant life-saving equipment on board - and that it can be sourced and serviced on a way that suits your operations and preferences.
See our different safety sourcing concepts below.
Choose the safety solution that suits your business
1. Safety on Call
High-quality service on all types of safety equipment performed by certified technicians at day-to-day rates.
Global availability with documented compliance and one point of contact.
All this and many other benefits is available with a VIKING Shipowner Agreement.
2. Safety Agreement
Under our popular Shipowner Agreement concept, this option lets you add the benefits of fixed servicing prices in most commercial ports across all global maritime hubs.
Also, you get enhanced service planning, proactive due-date notifications and service availability guaranteed.
3. Safety Management
At the summit of our Shipowner Agreement concept is an end-to-end safety solution that ads dynamic and digital service optimization on top of the premium safety products, proactive planning and expert fixed-price service execution already included.
With this option, the bulk of safety compliance related administration and risk is transferred to us, without renouncing flexibility, transparency and control.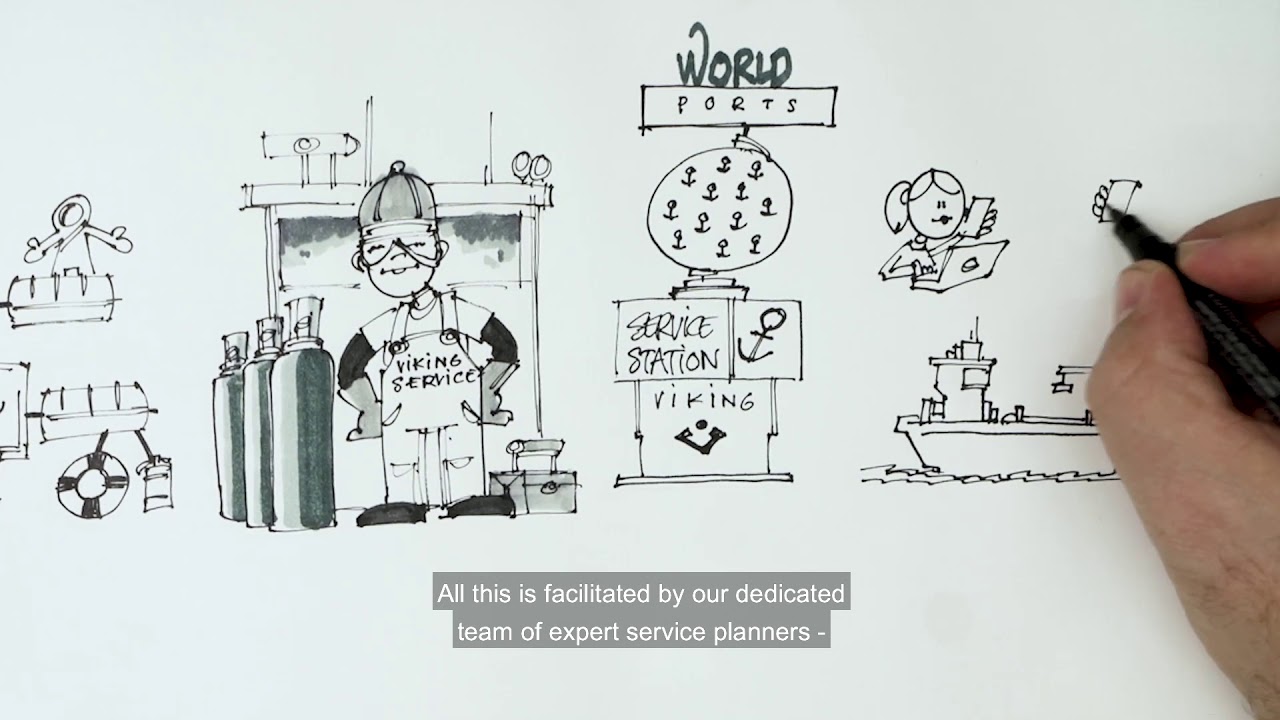 ONE SAFETY SOLUTION - ONE GLOBAL PARTNER
For the last decade, the VIKING Shipowner Agreement has been a widely recognised concept among commercial ship- and offshore asset owners looking to gain safety related efficiencies by streamlining equipment sourcing, servicing and compliance through just one trusted global partner.
We make it easy for you
Our global team of dedicated service planners work proactively to ensure that shipowners are kept hassle-free when it comes to scheduling, administration and execution of safety equipment servicing. With round-the-clock availability, just one point of contact and powered by unrivaled digital tools, our planners have full transparency of the servicing process - from notification to invoicing - and they'll quickly get to know your vessels, routes and preferences. All this allows them to flexibly identify and implement the best, most efficient solution to suit your operations.
Unbeatable safety and convenience

​​​​​​​
We've got all the safety products, servicing options, worldwide reach and know-how you could need. And it's all delivered by the most comprehensive OEM-grade service network in the world.
Central to this smooth, efficient servicing processes is the market's most advanced booking and real-time tracking system, streamlining all aspects of servicing to save you time and money. And you'll also enjoy an online customer portal to ease every step of the way.
Over 1500 shipowners already have a VIKING Shipowner Agreement. 98% renew their contract and 70% expand their agreement during the contract period.