THE No.1 choice for LIFERAFTS WITH EXTENDED SERVICE INTERVALS
The VIKING S30 is a complete range of liferafts with an extended service interval in all types and sizes. They're serviced using a combination of annual onboard inspection and standard service at 30 months at a certified VIKING S30 servicing station.
Save time and money
When it comes to liferaft servicing, internal handling takes up a major share of costs and administration. We can help you to determine the right mix of standard or extended service interval liferafts to optimize servicing efficiency and reduce costs.
Full mix-and-match flexibility
With a VIKING Shipowner Agreement, you can combine different liferaft types and service options - and vary the ratio whenever you need to - all under the same terms and conditions. Choose between self-righting, throw-overboard and davit-launchable versions in different sizes. We've even ensured they share the same packaging and rack mounts to make swapping them as easy as can be!
The choice is yours:
Standard liferafts throughout the fleet


Liferafts with extended service intervals throughout the fleet


A combination of standard and extended interval liferafts where appropriate
VIKING S30 liferafts
offer instant advantages:
Proven track record. VIKING has more than 10 years of experience with extended service interval liferafts
​​​​​​​
More flag state approvals than any other brand


Avoid extra transport costs thanks to better service network coverage


Same packaging and rack/ramp mounts


No computer or electrical outlet is required wih VIKING's unique testing system - so no special ATEX approval is required
Worth knowing about extended service interval liferafts
Resources are required for onboard testing every 12 months


​​​​​​​No service extensions are allowed by the IMO, so careful planning is essential


Not all flag states accept liferafts with extended service intervals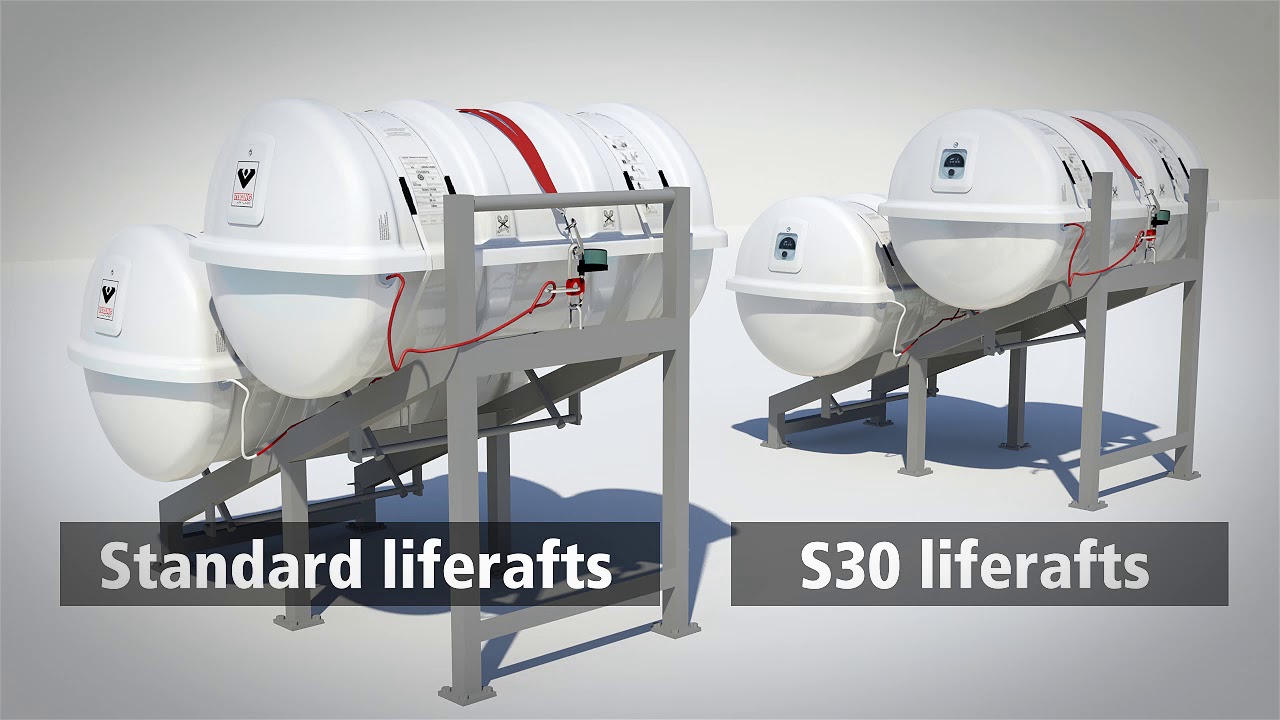 *Please note that the S30 introduction material will not grant you a certificate. You may receive this via the VIKING Shipowners portal.